Do you write cozy mystery stories but still haven't become a bestselling author? It is surprising because it is one of the most popular genres. Only on Facebook, the audience of potential readers is more than 1,110,450. What if people don't know what your books are about because the cover doesn't speak to them?
Time to fix it! Today we will tell you how to create a winning cozy mystery book cover. Let's dive into our tips and ideas and see how it works with concrete examples.
What is a cozy mystery?
A cozy mystery is a subgenre of the mystery where sex, violence, and cursing are kept to a minimum and often happen off stage. The tone is usually light, funny, and comforting. Events mostly take place in small towns and villages. There can also be big cities, but then the main character is associated with some cozy place, for example, a bakery, a family restaurant, a library, etc.
These are books you want to take to the beach, on a trip, or to read in the evening with a cup of tea, wrapped in a soft blanket. They contain nothing serious, just little mysteries that you want to solve. Some refer to Agatha Christie's books in this genre.
Why is it essential to understand the subtleties of the genre? Because this is precisely how the cover of these books should be: cozy, light, bright, and cheerful, but with a hint of secrets.
What are the types of cozy mystery book cover designs?
If you write cozy mysteries, you should analyze book cover design examples on the market and make your book cover shout its genre. In this category, two types of designs dominate that help the target audience guess that this is the story they are looking for.  Let's take a closer look at them.
Illustrated book covers
If we open the top 100 cozy mystery books on Amazon, we will see that most of them have illustrated covers. It's not surprising because bright and cute drawings easily create the necessary atmosphere and emphasize the lightness of the genre.
These are mostly vector illustrations without many details and thoroughly drawn characters, as in the case of fantasy. However, designers can combine graphics with realistic images of people, animals, or houses. 
Also, despite the lightness of the genre, sometimes illustrations are not just cute pictures. It can be a combination of coziness and fear, for example, a skull on the table among cups of fragrant tea. After all, such books often tell about the investigation of a murder, although without the gory details.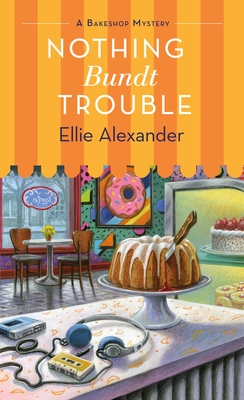 Cozy mystery book cover design example
Typographic book covers
These are also illustrated covers with the text drawing immediate attention. Usually, we can see the book's title written in a huge font in the center. The author's name and slogans are also here but noticeably smaller.
Behind the text, we can see a bright background. At the same time, the book's title can be decorated with various tiny illustrations and decorative elements hinting at the events and themes of the story.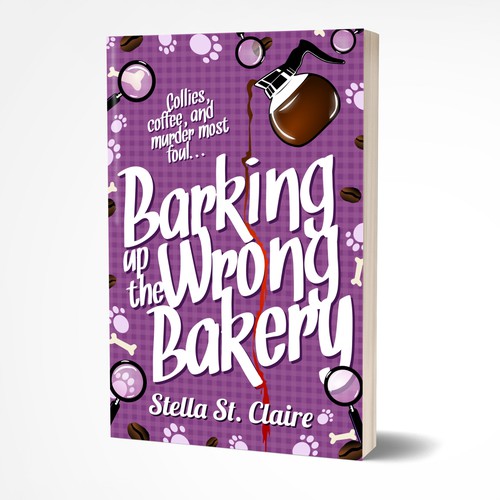 Cozy mystery book cover design example 
What color scheme and fonts to use in cozy mystery book cover design? 
Although the cozy mystery is part of a significant genre, these books are different from typical crime novels. That is why bright hues prevail in the color range of cover designs, and designers avoid gloomy and gray pictures. For example, yellow is associated with fun and joy according to color theory in book cover design. 
The exception is pastel shades, which are also an excellent basis for cozy images.
As for typography, lush fonts suit cozy mystery design best. They can be serif or decorative fonts, with a few sans serif fonts showing up. You can check the following ones:
Mystery Quest

Roar

The Flesh

Gruesome

Cupcake Mystery

Horror Brush

Magical Mystery Tour 
What about images? 
Each genre has its common elements and images. For fantasy, it is dragons, elves, and other mystical creatures; for romance, it is hearts, flowers, and birds.
When looking through cozy mystery book covers, we often come across animals, especially dogs. After all, these furry pets are people's best friends and assistants to detectives who can track down criminals by their scent. Images with cats are also popular, because they are considered intelligent and cunning animals.
You should also not forget about other attributes of coziness: soft blankets, comfortable armchairs, beautiful tea sets, and mouth-watering sweets. Besides, cozy mystery book covers often contain images of cute cottages or country mansions.
Cozy mystery book cover design example
Cozy mystery book cover design examples
Now you have a more precise idea of the features of a cozy mystery design. Let's see how these tips work in practice by discovering the examples designed by Miblart.
1. Vector illustration
It's a vivid example of a cozy mystery book cover made in the form of a vector illustration. The composition consists of several plans, ending with a distant sunset. In the foreground is a car that looks dynamic, thanks to shadows and exhaust gas. Bright saturated colors create a happy and positive atmosphere. Among the main characters is a dog, one of the widespread images of this genre. The book's title also attracts attention as it's woven into the overall composition of the cover. 
Cozy mystery book cover design by MiblArt
2. Mysterious silhouettes
The book's title takes center stage in the design of this cozy mystery book cover. It's large and harmoniously woven into the overall composition, hiding behind plant elements. A lonely mansion emphasizes that the events take place outside the city. Instead of detailed characters, we see silhouettes, which adds to the mystery and makes us want to unravel the secrets hidden in the plot. 
Cozy mystery book cover design by MiblArt
3. Vivid colors
Bright hues and a large lush font are the secrets to the success of this book cover. In the foreground, you see the attractive main character and her companions, a dog, and a rooster. A bright palette sets a positive mood. The composition makes you want to find an answer to the question: What is this charming girl doing with her companions on the seashore? 
Cozy mystery book cover design by MiblArt
4. Holiday coziness
What could be cozier than a festive atmosphere before Christmas? This book cover screams anticipated joy, family gatherings, and winter fun. However, not everything is clear-cut: The book's title suggests something mysterious happens in this small town before the holiday.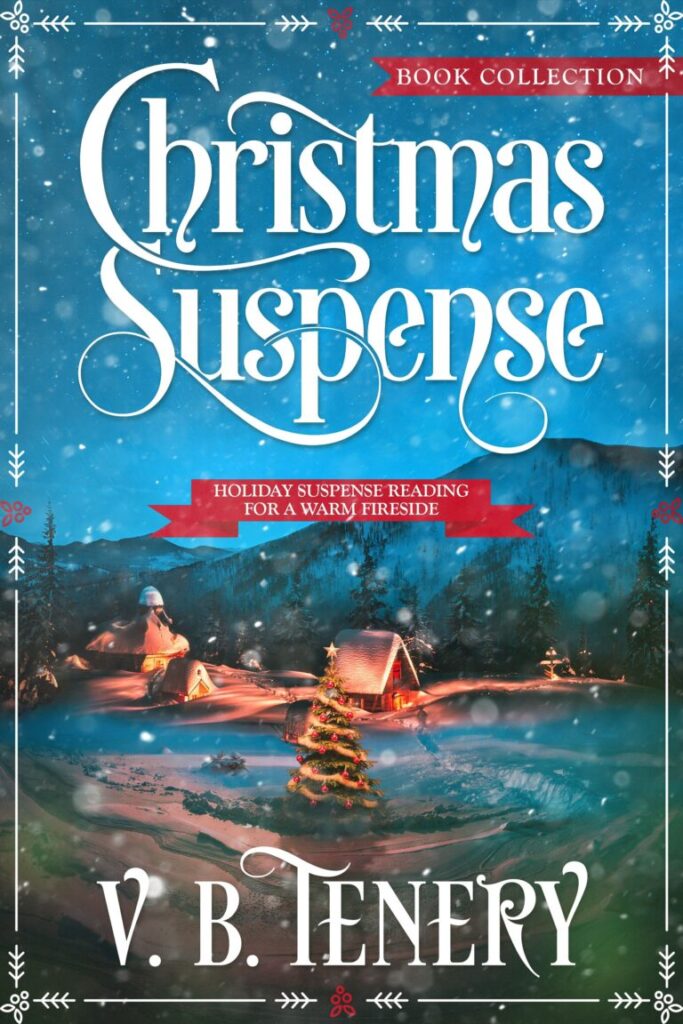 Cozy mystery book cover design by MiblArt
5. Pastel palette
We can see the cozy atmosphere of 19th-century Chicago on this book cover. It stands out from the rest because instead of bright and saturated colors, the designer used pastel ones. However, such a range perfectly creates an atmosphere of coziness and secrets. In the center of the composition is the main character, dressed as a real detective. We used an elegant font with curls for the book's title and the author's name. 
Cozy mystery book cover design by MiblArt
Conclusion
So what makes a cozy mystery book cover winning? If you choose the type of design, pay attention to the illustrations. The most common images are charming main characters, cute animals and elements of comfort such as tea and sweets.
Choose bright colors that create a joyful mood and emphasize the lightness of the genre. Also, the design may involve a composition in pastel hues. As for typography, you should choose lush fonts.
Which cozy mystery book cover did you like the most? Share it with us in the comments below!