Custom Logo Design and
Branding
Custom logo design that you can use for merch
You will get an illustrated author logo design that communicates your genre and writing style. Relevant text, a well-balanced color palette, and engaging graphic elements – this is what will make your logo look great!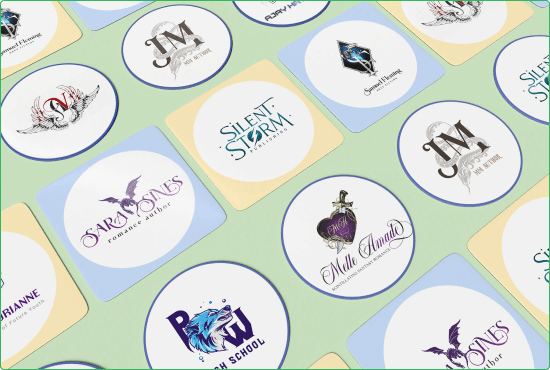 Free business card design
We will design an elegant business card design to match your author brand, build trust, and make you stand out as a forward-thinking professional author.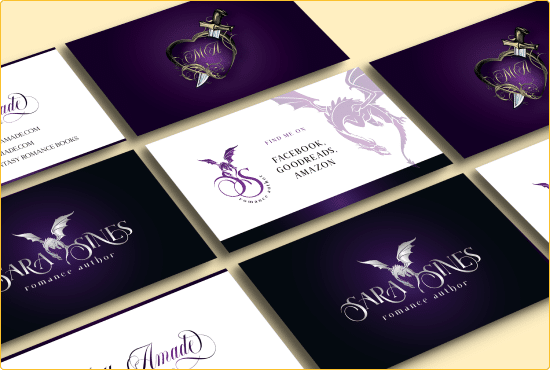 Branding guidelines
Along with the logo and business card, you will get the branding guidelines that will help you stay consistent throughout all marketing channels. The guidelines include branding colors and fonts that match your genre and design patterns you can use throughout your branding journey.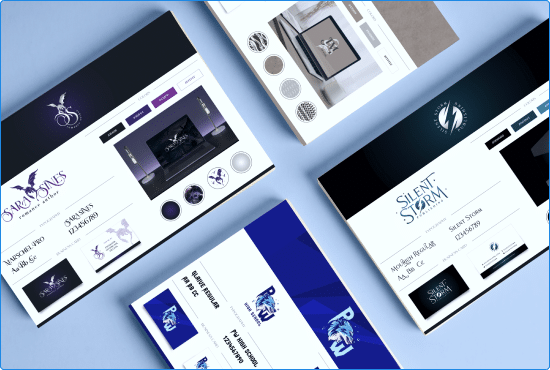 How We Design Your
Logo and Branding
Create a mood board to dive deeper into your writing world

First, we send you a questionnaire to fill out in order to better understand your positioning and target audience.
Then, our logo designer creates a mood board with all the information about the author, their genre, book characters, favorite book covers, fonts, color palettes, etc. This helps to better understand your preferences and dig deeper into your writing world.

Send you a logo and branding preview

Then, we provide you with the logo preview on light and dark background and the main elements for your branding guidelines.
At this stage, we accept your revisions on colors, fonts, details, and make changes if necessary.

Provide you with the final files

After everything is approved, we provide you with the final files that include logo on white, black, and transparent background, branding guidelines, business card, and visualization of your branding elements on different products (t-shirts, cups, etc), and editable source files in PSD format.
Result in
5 Business Days
Examples of Author
Branding Design
Professional Author
Logo
Benefits
and top reasons why you should get one:
The more your readers hear your name, the more likely they will notice your works. An author logo creates a great first impression and leaves a memorable aftertaste
Tell your brand story through a custom author logo design. An author logo is a centerpiece and a key visual representation detail of your author branding
Spread the word about yourself with an attention-grabbing logo to create a strong online and offline presence in the marketing world
If you want to succeed as a self-publisher, you need to show a professional approach. The author logo helps to boost your sense of reliability and strengthen your reputation.
Where Can You Use
Your Logo?
Here's where your author logo
belongs:
Website and blog
Social media profiles
Advertisements and banners
Business cards
Promotional giveaways
Fan swag
Emails, newsletters and invoices
Book cover
Bookmarks and brochures