Have you ever visited a self-published author's website and stumbled across a book or a chapter giveaway? Stop right there. That's your first author lead magnet idea.
Lead magnets for fiction books are the top pillar of successful book marketing. So if you want to know the best ways to come up with lead magnets ideas, you are in the right place.
We've asked Beth Barany, an award-winning author and a celebrity coach, to share powerful lead magnet ideas that fiction authors can use. 
Now that we've got your attention, get ready to learn much more about:
the must-have elements of an effective lead magnet;
tips on how to promote your book lead magnet as a fiction author;
other fiction book promotion strategies;
Let's get started.
What's a lead magnet, and why do you need it?
Let's start with the basics. A lead magnet is an item that you're giving away for free to your potential readers. In return, you ask them to join your email list to become your newsletter subscriber, and hopefully, a loyal reader as a result. Benefits? Plenty.
Generating lead magnets is an excellent marketing strategy to hook more loyal readers and fans. Think about it: you get to use giveaways and freebies to spread the word around about your books and author brand. The interesting fact is that on a subconscious level, people feel like they should "return the favor" when they receive something for free. 
Start establishing an authority
Using professional LM presentation and high-quality gifts immediately boost your reputation and credibility. If you manage to create a decent lead magnets campaign and create buzz around it, you show the world you're serious about what you are doing. 
Optimize your conversion rate
As we mentioned before, lead magnets help convert your leads, website visitors, and email subscribers into loyal readers. That's your ultimate goal, isn't it?
Take a look at the list of reasons when running a lead magnet campaign is exactly what you need. If you answer "yes" to any of these, it's time to start working on your lead magnets strategy.
Grow an email list
Convert subscribers into readers
Grow your readership base
Improve your reputation and credibility
Provide value to your readers
Establish meaningful connections with your current and potential readers
Get more exposure
Improve your book promotion and marketing campaigns
Increase the book sales
Now, it's time to hear from our expert, Beth Barany, on how to build a powerful lead magnet. 
Lead magnet strategies and ideas from Beth Barany
We recently had an amazing opportunity to ask Beth Barany a few questions regarding lead magnets for fiction books. Beth has published several novels in young adult adventure fantasy, paranormal romance, and science fiction mystery genres. She also has a Writer's Fun Zone blog, where she shares valuable tips on how to write, polish, and plan a novel. Last but not least, Beth runs an online school for fiction writers. Check it out. Maybe it's exactly what you need right now.
Beth, could you please name 5-7 powerful lead magnet options that fiction authors can use?
Sure. Here are a few ideas:
a prequel
an excerpt from the book
the backstory of a major character
collection of facts and/or maps
cut scenes
a story related to your main books that is exclusive to your mailing list
images of the characters and aspects of your story world
Based on your experience, what are the must-have elements of an effective lead magnet?
When it comes to the elements of a powerful lead magnet, things to keep in mind include:
Your lead magnet needs to fit the tone, voice, and genre promise of the book you're leading the readers to.
 It needs to be easy to get, like a downloadable, via BookFunnel or Dropbox.
On the promotions page, have an image that relates back to the main books. That way, the reader knows that your lead magnet connects perfectly to the books you want to sell.
It's really helpful to have a welcome sequence. Remind the reader to grab their freebie and connect with them emotionally. It's best to do it in a way that's in alignment with their desired reader experience and the books you are sharing with them. I admit this is the hardest part for me!
Do you have any tips on how to promote your book lead magnet as a fiction author? Could you please share 2-3 strategies?
In my opinion, these are some of the best strategies for promoting your book lead magnet:
Offer your lead magnet at events, like at a Facebook party or even at a live event. Ask people to sign up for your list and, in return, give them your lead magnet.
Pin your offer for the lead magnet on your social media channels. Lots of people do this on Twitter.
You could get creative, do a short reading of your book, post it on your website, and share it on social media. And even put it up on YouTube. In the information connected to this reading, you could offer them your lead magnet, or as I like to call it, your goody.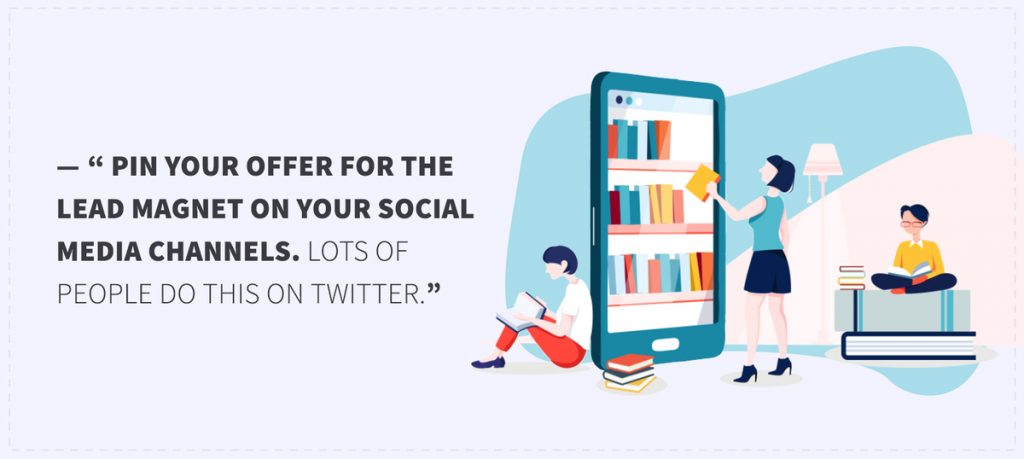 Except for the lead magnets, what other fiction book promotion strategies would you recommend?
There are a lot of ways to promote fiction! For example:
Newsletter swaps with authors in your genre;
Giveaways that help you build your list, that you create, or coordinate with BookFunnel or AuthorsXP, or other coordinated efforts.
Use review services like Hidden Gems Books or AuthorsXP. You can also coordinate your own book review campaign. I teach that here.
Do a blog tour that spotlights your book to raise visibility.
Write blog articles about topics related to your novel and be a guest author on blogs.
Pitch to podcasters to share about your book, your special interest, or expertise related to your book.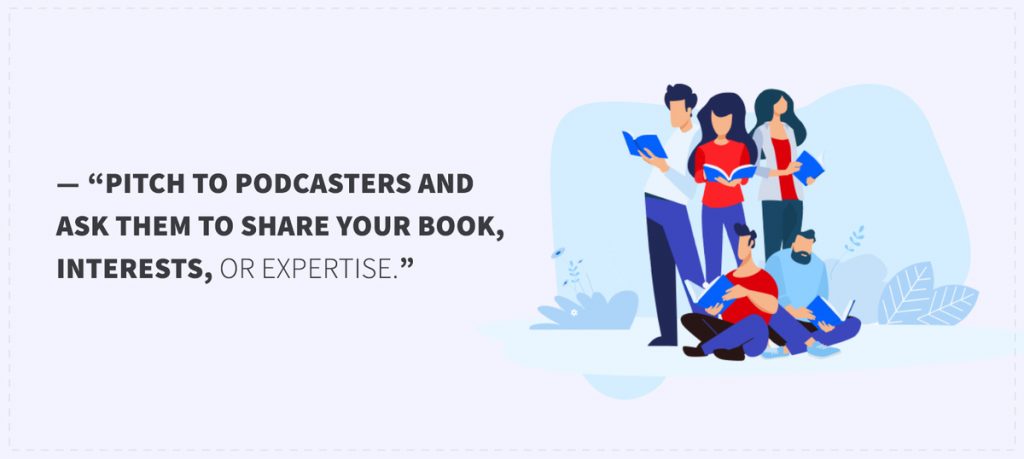 As a writer of both fiction and non-fiction, what would you say is a fundamental difference between lead magnets for those two genres?
Great question. In fiction, you want to evoke the emotional experience of your book and invite people into your story world. In nonfiction, you usually want to help somebody accomplish something or learn something so that they can have a certain result in the real world. So your lead magnets need to help them reach that goal. For example, I have a lead magnet on how to generate story ideas. But in fiction, my lead magnet is a taste of that novel.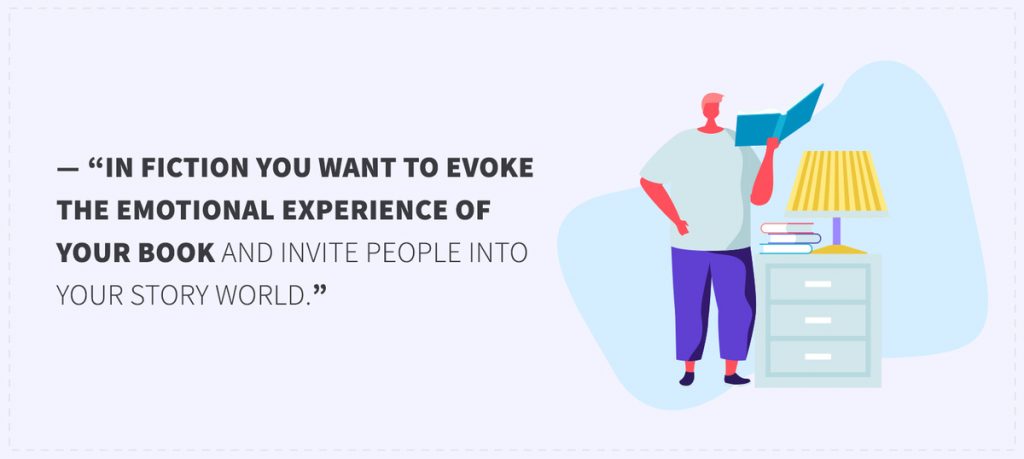 Wrapping up
We're pretty sure you've found some great ideas on how to create lead magnets for your fiction books. Once again, we'd like to thank our expert Beth Barany for taking the time out of her busy schedule and sharing some valuable insights with us today.
If you'd like to learn more about lead magnets for fiction books and book promotion ideas, check out our latest article, Lead Magnets For Fiction Books Part 2: Interview with Audrey Hughey. Audrey shares fantastic ideas on promoting your lead magnet, using Facebook for your lead magnets campaign, and an inspirational case study on the importance of social media for authors.
Keep reading!

What lead magnets do you use to attract more readers? Share your ideas in the comments section below.