If you want to build a successful career as an author, you should create an author brand to attract your ideal readership and form a deeper connection.
The best part is that you might never need to sell your books again. Your author brand will do it for you.
Let's take a closer look at how to build your author brand. 
What is an author brand? 
An author brand is basically a set of opinions, associations, emotions, and value characteristics about you and your work in the minds of the audience.
There are two types of branding: physical and psychological.
Think about the actual identity elements, like your name, tagline, logo, selected colors, supporting graphics, and so on. That's a visual representation of your work, aka the physical components.
Another side is basically reputation, expectations, and promises. In other words, a set of ideas that a reader has formed about you on a mental level. 
Let's break it down even more with some examples.

When you think of, let's say, Agatha Christie, what visual mental flashbacks do you get? 
We may list such physical components:
author headshots

black and white color theme

the image of Miss Marple
 Then the psychological side includes: 
crime

detectives

plot twists

unexpected endings. 
That's the deal: when you decide to read Agatha Christie's books, you already know what to expect from her brand.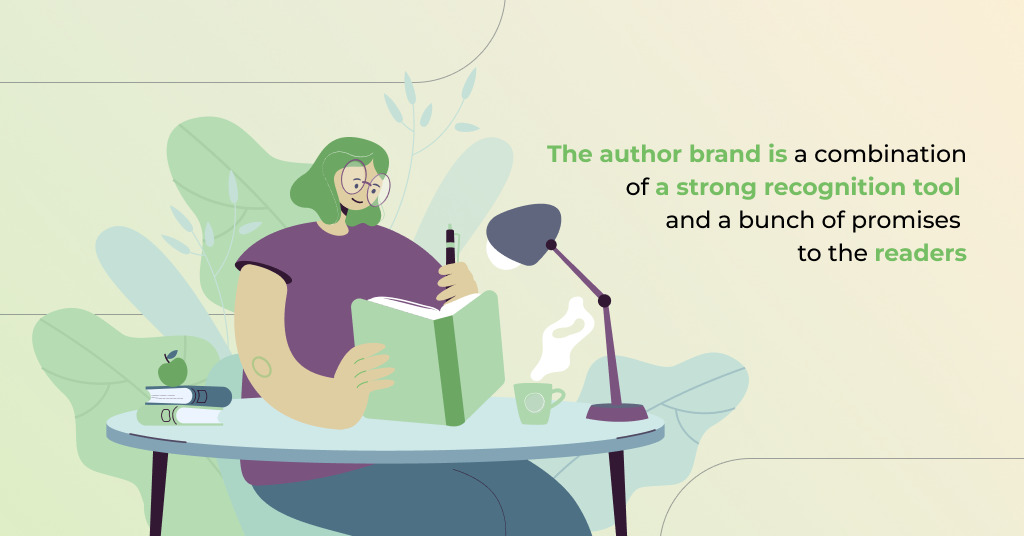 How to build a successful author brand?
You may start by answering the following questions:
Describe what exactly you write about.

What type of activity should others associate with you?

Who is your

target audience

? Who are the people you are trying to reach out to?

What's your

mission

? Why do you want to promote your book through author branding? 

Give a clear description of yourself as an author using just a few words. Emphasize both

professional and personal qualities

.

Are you an

innovator or a conservative

? Depending on the answer to this question, your branding style will either defend traditions or look for new ways.

What are your

competitive advantages

? It is necessary to indicate not positive qualities but what allows you to stand out from the crowd.

What are your

disadvantages

? What can prevent others from perceiving you as they should?
Now let's talk about some other steps for creating a successful brand.
Step 1. Understand your author brand story
You write stories for a living, don't you? So all you need to do is use your skills to create a story about your brand. It's basically the "About Us" section on almost every website you visit.
Make it engaging, add some interesting details, but be honest and transparent. Your actions, decisions, and flashbacks should be harmonized with the themes you use in your writing.
Create the first draft of your brand story by answering the following questions:
How did it all start?

Why did you decide to start writing books professionally?

What is your character as a writer?

What should readers definitely know about you?

Why are you writing this right now? 

What is your aim and mission?
The experience of world-famous companies confirms that a worthy brand story should include:
Problem

Decision

Success outcome
So, first, tell the audience what problem you encountered. Then describe the decision-making process. Finally, show everyone your achievements and current situation.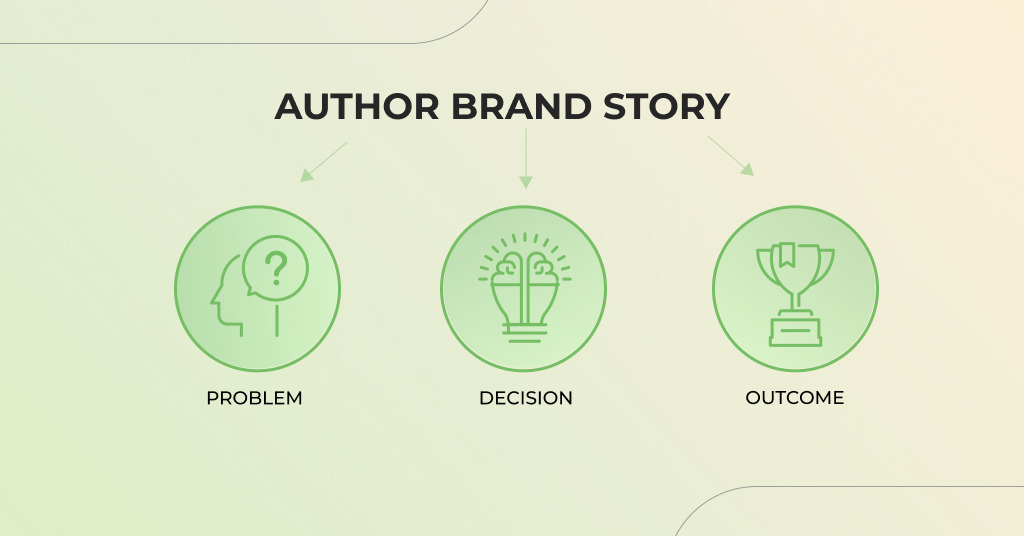 Let's take a look at some other author brand storytelling insights:
A great story helps you connect with people on a

subconscious level

. When you have something exciting to tell, there is a high chance that you will find a grateful listener.

The brand story is not just a marketing necessity.

It is not advertising or selling text

. 

A good brand story is always told by the person associated with this brand in the audience.

Personality is always the central element

.
Step 2. Define your target audience
Find your ideal customer and reflect on them when creating the author brand.
Knowing how to find and analyze the target audience based on psychographics and demographics might work to your advantage.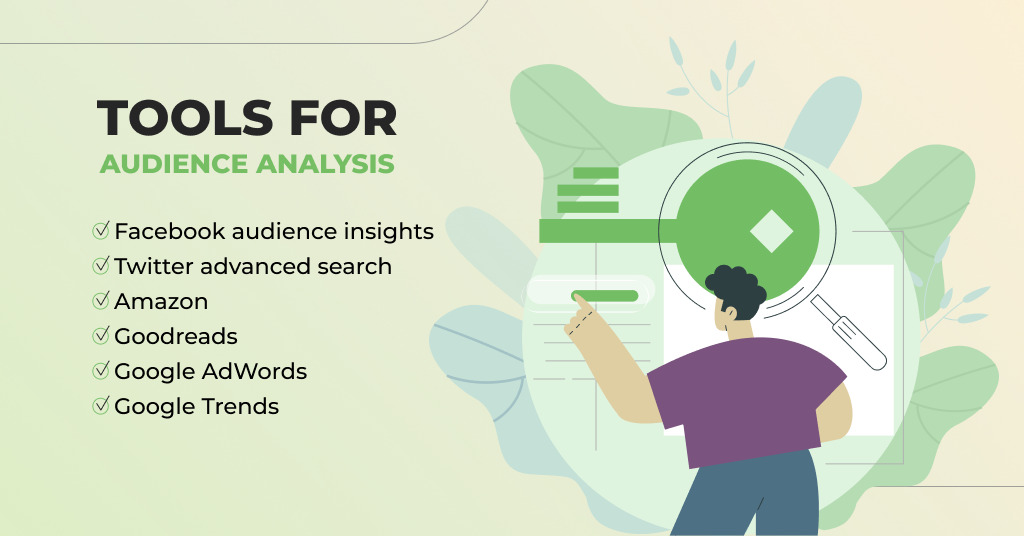 Take into consideration that your brand's ideal customer should be attracted to every aspect of your work. Your style, your tone, and your characters.

When your brand story reflects in the target audience, consider that you have laid a solid foundation for trusting relationships.
Step 3. Find your unique selling point
Every brand should have a unique selling point as part of its marketing plan. It means a few core qualities that your brand focuses on.
We recommend concentrating on 2-3 aspects and keep 2 more as a backup plan. Do not focus on too many things because the readers might get confused and just forget half of the information.
As a test drive, write down five qualities you would like to be associated with as an author. For example, your unique selling points can be:
Social impact

if you raise essential issues in your books.

Extraordinary storytelling

approach blending various genres and techniques.

Educational value

if you don't only write but also teach other people how to create engaging stories.

Interactive elements

, such as games based on your books or a website providing a virtual journey into your story.

Experiential events

, including themed tours, workshops, or interactive installations.
Now let's also describe some practical elements of the author brand.
Step 4. Understand your brand tone of voice
This step is crucial for maintaining consistency in your communication and connecting with your target audience.
Since you've already identified who your potential readers are, here's what else you need to do to find your tone of voice:
Consider what you want your

author brand to convey

. Is it warmth, humor, mystery, thoughtfulness, or something else?

Collect examples

of writing, articles, books, or authors whose tone of voice you admire.

Choose a few

keywords that capture the essence

of your brand's tone. These keywords will guide your communication and keep your tone consistent.

Write sample

messages, for example, social media posts and emails. Imagine your target audience will read it. Will they get the necessary emotional experience? 

Share samples

with trusted friends, writing groups, or beta readers. Ask for their impressions. This feedback can help you refine your tone and ensure it's coming across as intended.
For example, here is a newsletter sent by an indie author JM Kearl. We can admit that her tone of voice is informal and full of excitement. She treats her audience as close friends and gladly shares her updates and plans.
Remember that your author brand's tone of voice should feel authentic to you.
Where to start building an author brand?
Now, you know much more about the author brand. Let's get to specific things you should consider.
You can use this checklist to build your author brand from scratch or use it to complement the existing one.
1. Get an author logo
The logo is essential to make sure your name stands out, and your readers can immediately recognize it. It also makes you look more professional.
Here's what you need to do once you get an author logo:
Update your social media banners and cover photos

Get business cards

Use the logo in your printed materials

Update your email information.
How to design an author logo?
1. Make your name the key element of your logo. In the book writing business, using symbols might not be the best idea. It's better to  come up with a catchy design for your first and last names.
2. Pay attention to the color palette. Select two or three dominant colors and stick to them. You need to consider your genre so that the colors will match it well. For example, purple and green tones are perfect for fantasy authors as they stand for magic and miracles.
Learn more about the color psychology in book cover design in our blog.
3. Choose the right typography. Fonts can also evoke emotions and set moods. So find out what feelings you want your logo to cause. For example, if it's playfulness and romance, pay attention to serif and handwritten typography.
2. Come up with an author tagline
A lot of self-publishers use a tagline when designing their author brand. Brainstorm it for a bit and come up with a catchy and short phrase that will explain what you, your books, and your author brand are all about.
3. Update your author bio and photo
Add your bio and photo to your social media accounts, Amazon and Goodreaders pages, and so on. These things introduce you to your readers and potential audience.
A well-written bio informs readers about your writing experience, accomplishments, and expertise, building trust in your work. It can engage readers' curiosity and encourage them to explore your books.
Adding a photo to your author bio also personalizes your brand and creates a visual connection with readers. It humanizes your online presence and makes you more relatable.  
4. Start a website and blog
You can just have a landing page with a CTA to follow you on social media and buy your books on Amazon. You also can start a full-fledged website and keep updating all the information about your books, news, interviews, and more.
But actually, an author blog is a game-changer. Here's why: An active blog gets way more traffic than a static website, and Google ranks websites by activity level and links. When Google likes you, you become visible to the rest of the world.
You can use the blog to share your thoughts, ask for feedback on your book cover design, connect with the readers, or network with other authors.
5. Update your social media accounts regularly 
Social media provides a platform to engage directly with your existing audience and potential readers. By regularly updating your social media profiles, you can interact with them, respond to their comments, answer their questions, and build a community around your work.
Moreover, consistent presence increases the chances of your content being seen, shared, and remembered, which can lead to increased awareness and recognition.
6. Send author newsletters
Subscribers to your newsletter have already expressed interest in your work by voluntarily signing up. This means they are more likely to engage with the content you send them, resulting in higher open rates, click-through rates, and overall interaction.
In addition, newsletters are effective tools for promoting your books, whether it's announcing new releases, offering pre-order deals, or running limited-time discounts.
To sum up
We hope we managed to persuade and motivate you to start building your author brand. Go through our step-by-step branding guide and define the core elements of your author brand. Once you are done, go back to the branding checklist to make sure everything is ready to go.
What is the most difficult thing in building an author brand? Share your thoughts in the comments below.