Ammaar Reshi created a children's book in a few days using Midjourney and ChatGPT. Today, Alice and Sparkle is ranked #1 in the Amazon Children's Technology Fiction New Releases category. This case proves the fantastic possibilities of artificial intelligence for writers today.
We don't offer you to write a whole book with AI. After all, it is nicer when you are called the author, not the computer. However, artificial intelligence is a powerful tool to assist in writing. In particular, today, we will tell you how to use it to generate book ideas. Let's dive in.
AI tools indie authors can use to write a book
The Internet has been imperceptibly filled with various tools based on artificial intelligence. Here are the tools authors can use for generating both texts and images.
AI tools for generating texts:
AI tools for generating images:
This is not an exhaustive list, as such tools and platforms appear all the time. You can use others tools depending on your needs.
10 ideas on how indie authors can use AI for writing 
Now let's see how you can use the above tools to make your writing process more effective.
1. Brainstorm
Are you looking for a book topic or just want to come up with plot ideas for a novel in progress? 
Artificial intelligence is an excellent tool for brainstorming as it generates things in seconds. Ask it to come up with 5 ideas for a young adult fantasy. Let AI list 10 cities where a modern romance can take place. You can also ask it how to remove a character from the story so that there is no plot hole.
Indeed, not all ideas will be equally brilliant. However, you can ask questions endlessly and choose the best tips offered by AI.

Example from the Writesonic chat
2. Develop your book idea
You may already have an idea for a new story, but it's just an idea or a hint you need to flesh out. Artificial intelligence will help here as well. 
All you need is to write at least one sentence, and it will generate several options for continuing the story. This way, you will find directions for developing your idea.
The AI tools that have features for writing fiction stories, such as Jasper or Rytr, also offer to choose the story's tone and the age of the potential readers.
Example from Rytr
3. Get information immediately
It doesn't matter whether you're writing an epic fantasy or a children's book; the process always starts with preparation and research. 
Stephen King is not a serial maniac and professional killer, and Dan Brown is not a member of a mysterious religious order. However, their books inspire confidence because they are full of details and reliable facts.
Research usually takes much time and effort. However, artificial intelligence can significantly simplify it. 
For example, you need to find the most common female profession or find out what houses looked like in the 17th century. Instead of surfing the Internet, ask AI and get generalized information from all possible resources in seconds.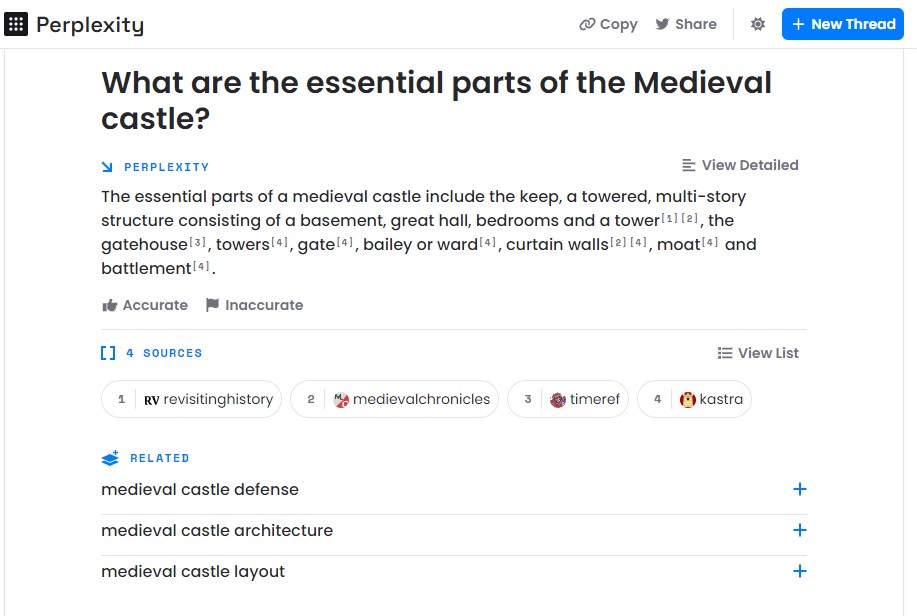 Example from Perplexity
4. Interview the AI tool
Most tools provide chats where you can communicate with AI just like with a friend. As a writer, you can interview it, imagining that it is a person of a specific profession or particular views. Use the received information while doing research for your novel. 
The AI tools also can create a list of questions to interview someone. You can use it for creating character profiles.
Example from Rytr
5. Get books' descriptions fast
All book plots are already taken. At least, everything ever written boiled down to seven plots, described in The Seven Basic Plots by Christopher Booker. However, this does not prevent writers from creating new stories, dressing up those plots in new details, and adding unusual twists and conflicts. 
To create something new and extraordinary, you should familiarize yourself with already-written books. You can spend a ton of time reading them or have an AI describe novels for you in seconds.

Example from Writesonic
6. Develop your characters
If you need heroes for your book, AI tools can help you create a character profile in seconds. 
For example, Jasper and Sudowrite offer distinct features for character development. First, you need to fill in the basic information about the story.
Example from Sudowrite
As a result, you will get a list of a dozen characters with names and a short description of each.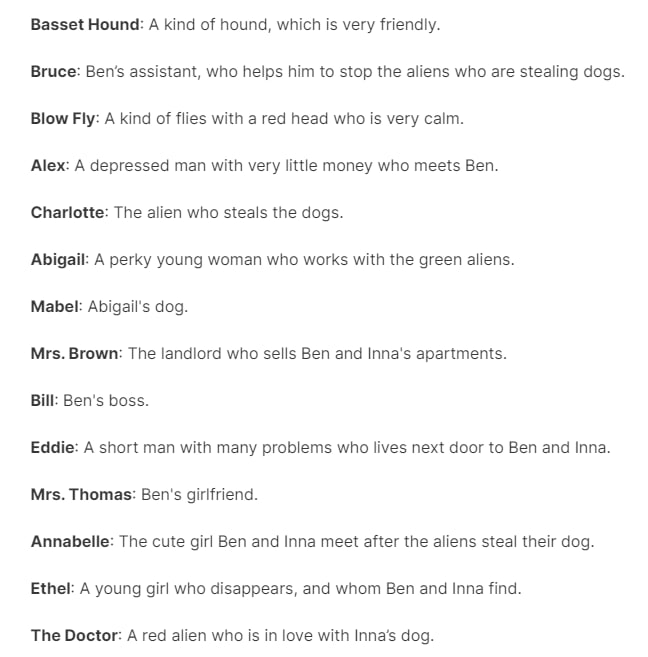 Example from Sudowrite
7. Overcome the fear of blank page
Even an experienced writer can face the fear of a blank page, which appears at the beginning of writing. Now you can use A to help you overcome the hurdle of the blank page.
Let the AI start writing your story with the first chapter or paragraph. Then edit and complete what you wrote. Voila! The page is no longer blank, so you can keep writing with a light heart.
Example from Rytr
8. Visualize your character
You don't have to include illustrations in your fiction book. However, character visualization is essential to writing a book as it allows you to depict the characters in greater detail and truthfully.
You certainly have a general image of the characters in your head, but the AI tools will let you materialize them. It can include exciting details that you didn't think about before. You can also use this image later as a reference for a book cover design.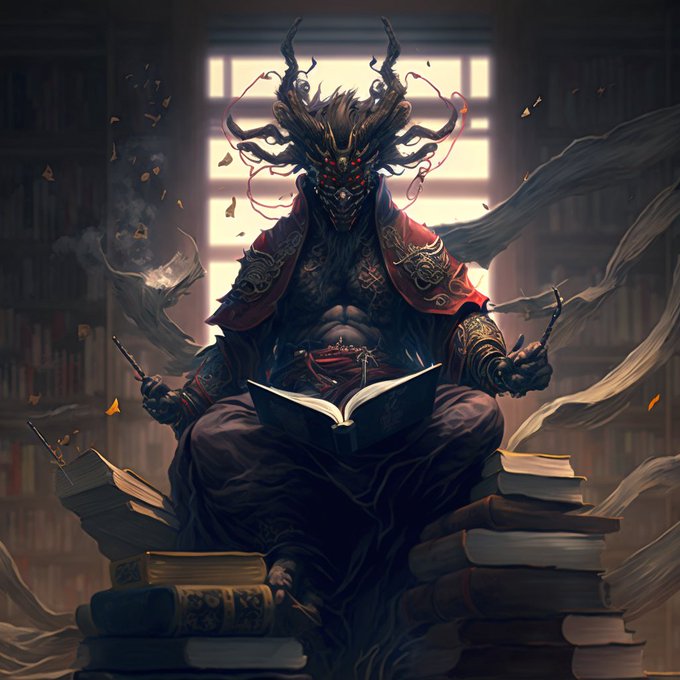 9. Create book settings
You know that your book events take place in mystery mountains. But it's a pretty general thing. By using AI tools, you can create specific settings for scenes from your story. 
Pictures of the fictional world will make it easier for you to describe the events of the book in detail. Alternatively, you can use images as an additional source of inspiration.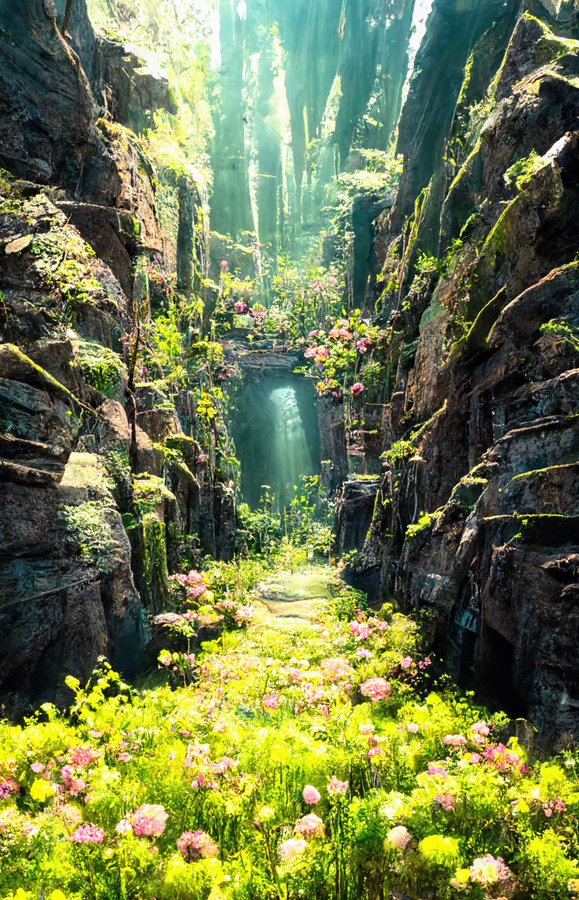 10. Ask unexpected and weird questions
Searching for answers to strange questions can lead to unexpected ideas for a new book. ChatGPT is a great helper for this purpose, as it analyzes and summarizes information most straightforwardly.
You can ask him how to create the perfect toothbrush for astronauts. Or let artificial intelligence come up with 5 unusual ways to use a bicycle. Use this information in your book to create unique plot twists.
Example from ChatGPT
Conclusion
Artificial intelligence continues to develop and open up new opportunities for writers. 
However, today you can use it to find new ideas, plot twists, and details, visualize characters and settings, develop ideas, and come up with characters. And all this takes a few seconds.
Have you already used artificial intelligence while writing a book? Share your experience in the comments.