BOOK
COVER
DESIGN
every genre,
any publishing platform
Asking why working with us is so easy? Well, that's obvious.
You get what you're looking for
The unlimited number of revisions to make sure we capture your ideas and turn them into digital art.
Unique Design
No premade covers. Every case gets a brainstorming session to come up with an exclusive concept.

No Deposits
See the final result →Get excited→Grab your credit card. We'll never ask you to pay in advance.
Affordable Prices
Whenever you look at our prices, you'll have to make sure it's not a Black Friday Sale. Seriously, It's a steal all year round.

We're fast. Like, REALLY fast
The first draft is going to be delivered within 3-5 business days.

We'll always be holding your hand
Well, not literally, but we do provide you with a whole month of free revisions after the project is completed.
Portfolio
We are proud to showcase our work and let you be the judge of that
Packages
We don't offer that many extra services for an additional price. Why? Because things that you might get charged for someplace else are already included in your package. Yes, when we say working with us is amazing, we mean it.

Your project lifecycle
Hassle-free process for you - time to get to work for us
(but that's okay 'cause we actually love it)
1. Order
Just choose a package you like the most (if you don't know which one is the right fit for you, contact us and we'll figure it out together). Provide a brief overview of your ideas and information about your book - we have a very user-friendly form for you to do that.

2. Brainstorming
If you have lots of ideas, great! If not - well, that's what we are here for. We will work together to come up with the concepts that suit your book best.
3. First draft
After discussing some book cover moments, this is when the actual magic happens. Our designers get to work and you receive the first sketch within 3-5 (!) business days.
4. Revision process
We understand how much time you've spent mastering your work and want to do the same for the cover. That's why we won't limit you with a number of revisions and work on it until you're over-the-moon-jumping-for-joy-in-seventh-heaven happy.
5. Payment
After you're happy with the final look of your book cover, you can start looking for your credit card. Only then, not a minute before.
6. All Done!
When the payment is confirmed, we'll send you all the final files.
Time to publish your book now!
100% Satisfaction Guarantee
We're artists and won't settle for something mediocre when it comes to working on your book cover. That's why we won't stop perfecting it until you're 100% happy with our work.

I was skeptical about finding a good cover artist. I wanted to ensure that whatever I spent, would give me the quality I needed. Upon looking at MiblArt's profile, I saw great works and many satisfied testimonials. They were quick to respond after I sent them everything they needed. Instead of starting right away, they wanted to clarify everything to a fine point, so they could deliver a great product. They captured the concept with a great sketch. The final product beyond satisfied my expectation. They were always there to ask questions and ensure what product they gave made me happy. I will hire them again in the future.
This is the second cover MiblArt has designed for me, and I couldn't be happier. The level of detail just blew me away! I can't believe how much the artists do with just a simple concept. They are fast and professional, too. Highly recommend working with them if you have the chance.
The team at MiblArt is amazing! I thought I was the worst customer ever but they handled all my mistakes and continuous requests with grace and professionalism. I am in love with the finished product! Will definitely be using this company again for my next book.
I'm so lucky to have found the talented team at MiblArt! They are incredibly patient, knowledgeable, and understanding, and they work quickly and professionally. I know that people will judge my book by its cover, despite aphorisms to the contrary, so I was very nervous about turning this aspect of my work over to someone else. But they transformed my trepidation into elation the moment I saw the first amazing cover they produced for me! I will definitely use their services again… and again, and again.
I had an amazing experience with MiblArt. They brought my vision to life and went way beyond my expectations. I will definitely be using them in the future, and would recommend their services to anyone looking for quality work.
MiblArt is fantastic! I gave them the details of my book and they created a cover better than I could have dreamed. Any time I had a question, they were quick to give an answer and let me know what was going on. They were a pleasure to work with. I can't wait to work with them again and again!
MiblArt was really great to work with. Great communication, and they were very patient and accommodating with my revisions. Perfect execution on the details, highly recommend!
I casually contacted MiblArt because I was thinking about doing a refresh of my book cover. They got back to me pretty quickly with suggestions, and soon after a sample based on my input (which was based on their suggestions) They were easy to work with and I was pleased with the cover. I will use them for my next cover. I enjoyed the experience.
MiblArt created a beautiful cover for my space opera novella, complete with ringed planet and spaceship! They turned my seed of an idea into a work of art, customizing the details until I was happy with the result. Our communications were fast and efficient, and I plan to use them for all my books going forward. A fantastic service! 
Working with MiblArt is both a pleasure and an honor. Their staff is very good at what they do, and they are fast, efficient, and most of all, affordable! I will continue to work with them in the years to come. Give them a try, you won't be disappointed!
MiblArt are a talented group of cover artists. They've created 8 covers for me and I plan on using them exclusively moving forward. I love their designs and they are amazing folks to work with. Since using them for my covers, I fully believe they are the reason I was able to get two BookBub Featured Deals on books they did the covers for. I tell everyone I know about them! You won't be disappointed in their work.
I am so glad that I found MiblArt and have chosen it. Olivia and Ihor, and the whole team work so professionally and can advice that you shouldn't doubt to pick them if you have any doubts about your cover.
If my relatives also enjoyed this cover and told that this is worth to publish, what can I say more? I like how the team of MiblArt listen to their clients and can do anything what the client asks, doesn't matter what genre is – dark romance or fantasy.
Thank you for your work. I hope we can work together again in the future.
MiblArt is a fantastic group to work with. Not only do they provide excellent covers, they do it quickly and consistently! Thank you for all of your hard work!
Nadia
Head of customer success department
Max
CTO, co-founder
Alex
Senior graphic designer
Olena
Illustrator
Tania
Customer success manager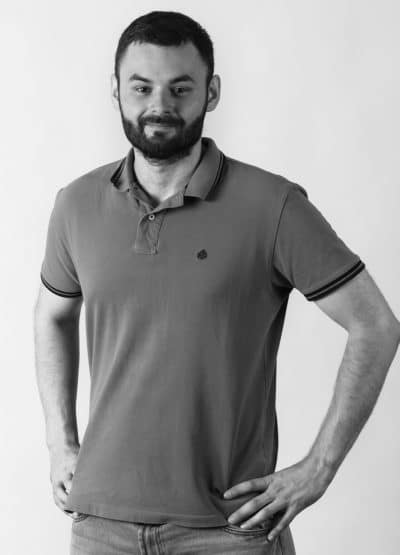 Ihor
CEO, co-founder
Volodymyr
Creative director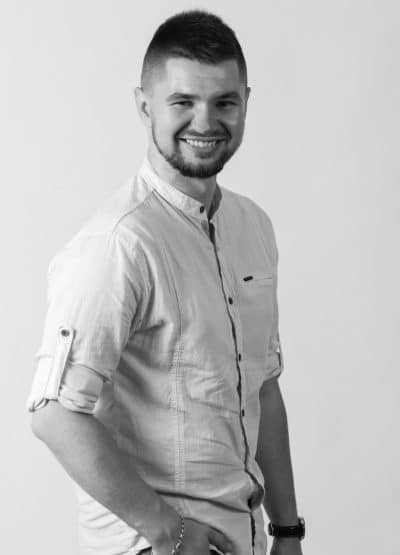 Oleg
Senior graphic designer
Maryna
Senior graphic designer
Irene
HR manager
Julia
Account manager
Marina
Illustrator
Julie
Senior graphic designer
Julie
Senior graphic designer
Lily
Graphic designer
Mark
Account manager
Mary
Graphic designer
Natalie
Graphic designer
Naz
Graphic designer
Roman
Graphic designer
Val
Customer success manager
Julie
Customer success manager